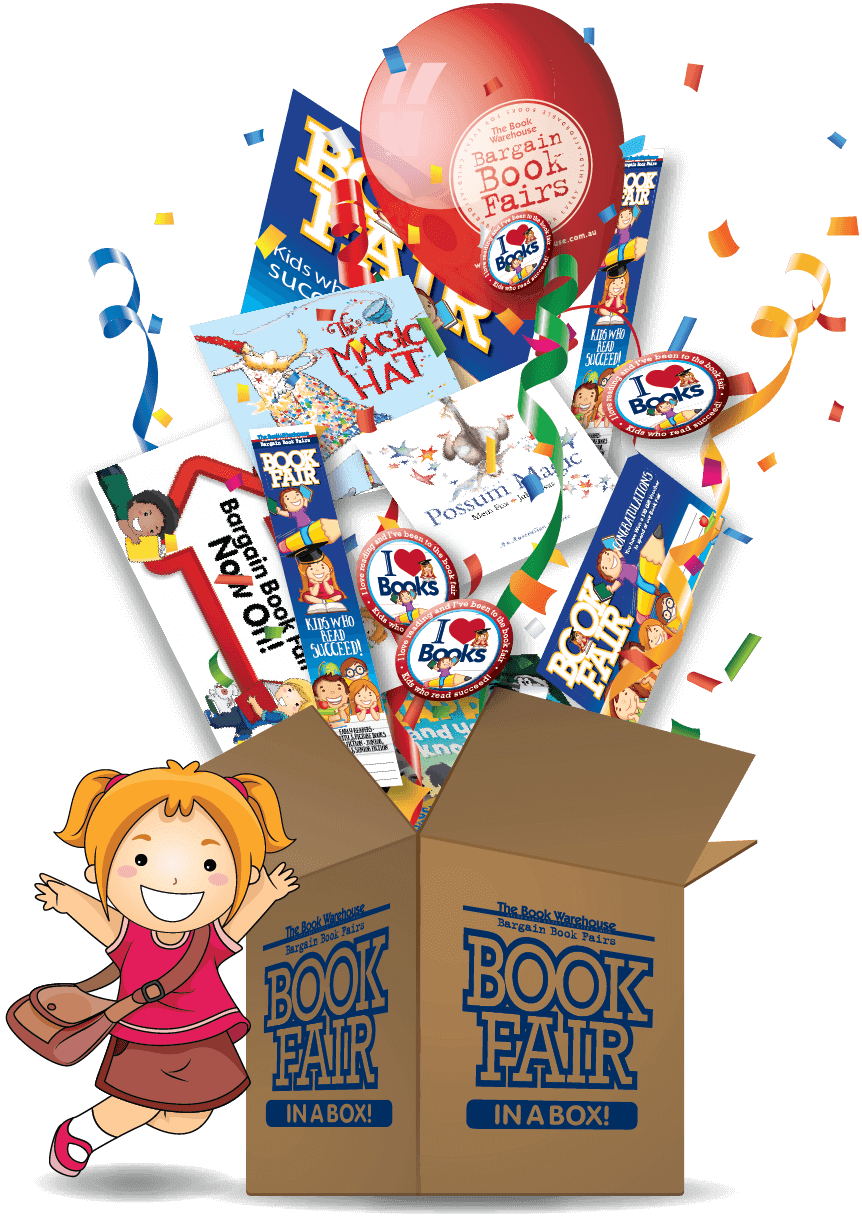 Everything to run a great Book Fair is in the box!
We all know how important it is for young children to develop a love of reading from an early age.
The Book Warehouse can help foster this love by running an exciting event at your centre. A Book Fair is an event for both your centre and the community - invite everyone from neighbours to grandparents, siblings, etc. The kids will be excited as they have the opportunity to look through the fair, browse and read some of the books and maybe purchase one or a few with their parents or guardians.
We provide everything for you, including freight of leftover books back to our warehouse. In return for running the fair, your centre will receive 25% commission to be taken in books either from the fair or ordered from the warehouse.
How it works
The box will arrive a week before the fair giving you and your team plenty of time to set up.
Send out the invites so that parents are aware it's on.
Run the fair for a week. Plan activities around it e.g. 'Grandparents' Day!' - where they are invited for a cuppa and a chance to read / buy books for the children.
Parents fill out an order form from the books on display, which is then collated into the one order to be sent back to The Book Warehouse.
Send off the order form when finished and we will courier the books to you.